My Meetings is the software to manage: board of directors, corporate meetings, committees, SB and boards of statutory auditors.
The easiest way to get the most out of your boards
Can a software improve the productivity of business meetings?
Yes, because you can organize your strategic meetings faster, involving participants anywhere and anytime. Make meetings more efficient and improve board decision-making capabilities. My Meetings helps you achieve great results.
Speed ​​up the creation of board meetings and corporate meetings
The whole organization process is simpler and faster.
Manage all aspects of the meeting from the platform
Chat with board members, view files you've shared, and manage votes.
Automatic creation of reports
Quickly download all meeting reports.
Data security and integrity are guaranteed by the use of consolidated and certified technologies. The step-by-step process and tracking of each stage of the meeting ensure traceability and compliance. The history of meetings, documents and votes can be accessed at any time.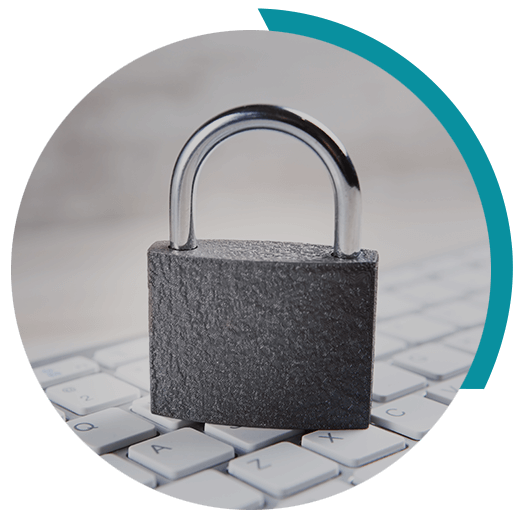 All processes are fully tracked to ensure regulatory compliance.
All our solutions fully comply with Italian and European legislation.
My Governance is a certified company
ISO 9001 and ISO 27001.
A single platform, simple and functional
Choose the name of the meeting, the recipients, the place, the time and enter the documents.
Send the invitation and receive updates on attendees.
The archive contains the history of all meetings with documents, votes and reports.
Discuss points on the agenda and collect related approvals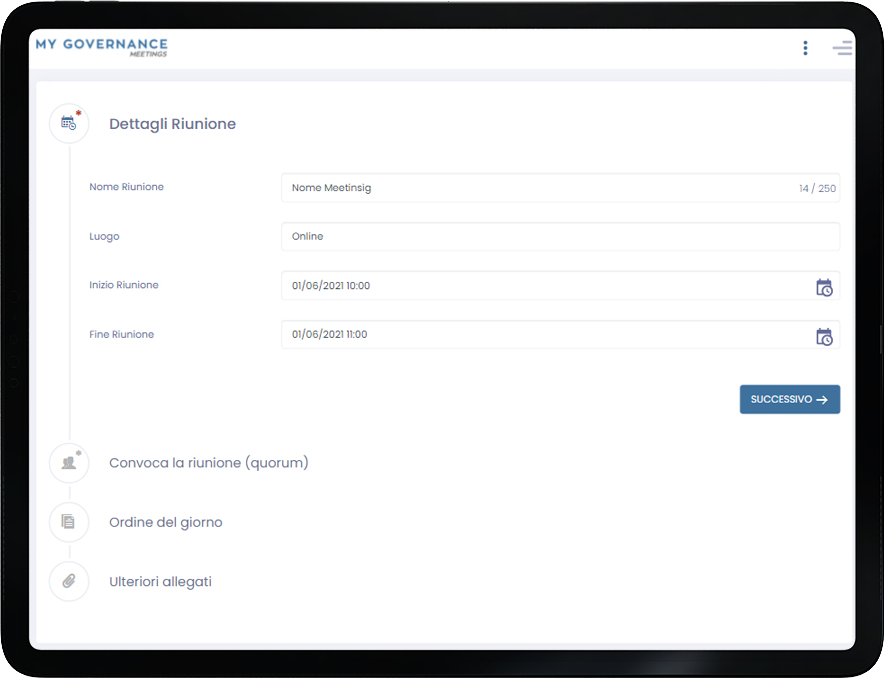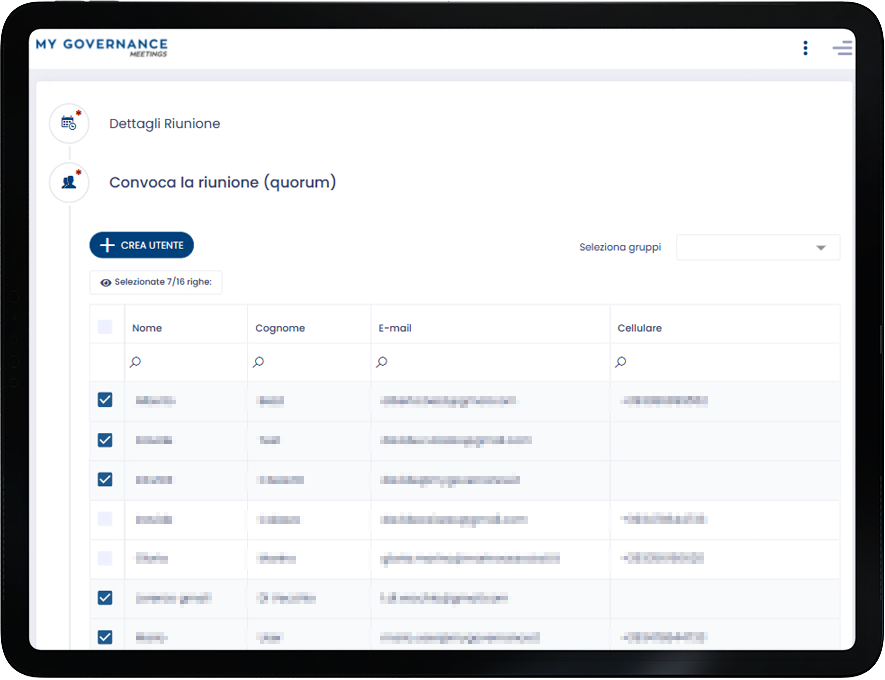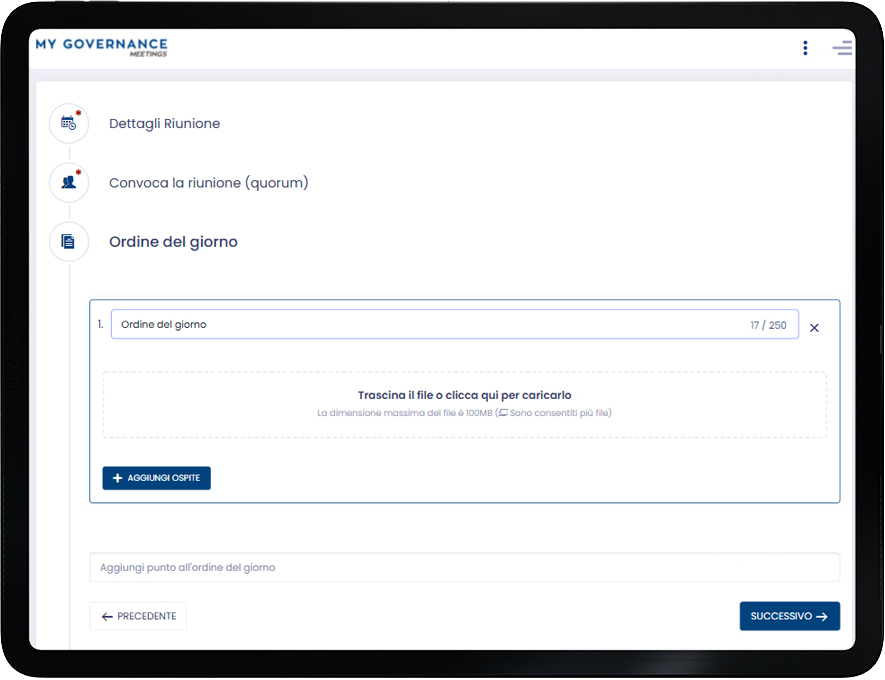 Make your boards more efficient with My Meetings
The easiest way to get the most out of your boards