MY GOVERNANCE
The perfect solution to:
implement the Corporate Governance.
manage documents approvals.
digitize the Boards of Directors.
to comply with the EU Whistleblowing Directive.
archive and encrypt files and folders.
manage access for employees and guests.
send massively different documents.
digitise HR, Legal, Compliance and Audit departments.
Of renewed contracts with our Customers
MY GOVERNANCE
Cosimo Pacciolla, Legal Director
Luana Mancini, HR Director
Matteo Brambilla, General Counsel
Stefano Bottaro, HR Director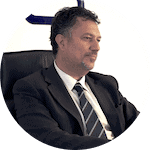 Why they prefer our software?
We know what we do and nothing is left to chance. We don't like improvising.
Anyone can learn in 1 minute. No training is needed.
We use banks encryption techniques.
Our servers are in Europe.
Access with any device and from anywhere in the world.
Eliminate process errors and guarantee complete traceability.